Munkustrap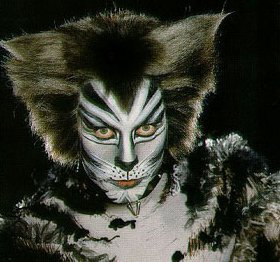 Munkustrap is the musical's narrator. He's one of Old Deuteronomy's grandsons, so all of the cats respect him.

He sings in The Old Gumbie Cat, Old Deuteronomy, and in The Pekes and the Pollicles. He also tells the audience in The Invitation to the Jellicle Ball about their annual reunion.

To recognize Munkustrap, he has gray, black, and white fur.














Back to The World of Jellicle








The song you're listening to is the theme from Cats.
All images, lyrics, and sounds on these pages are © The Really Useful Group.